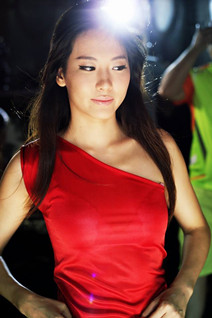 Grace Meng
(International Award Winning Professional Makeup Artist and Stylist,
makeup artist and stylist for TV celebrities and more!)
(Expert in Everyday Makeup, TV makeup, Stage Makeup and Wedding Makeup)
Grace Meng 专业化妆造型专家
(国际获奖化妆造型师,新传媒前化妆造型师,
电视,媒体,活动,婚礼化妆造型专家)
Grace Meng is an international award winning professional makeup artist based in Singapore. With years of experience working with TV celebrities in Singapore, she also had the honour to do media makeup for Singapore President and other important public figures. She has been involved in makeup for many national and international events. Her expertise includes professional everyday makeup, TV makeup, stage makeup and wedding makeup. She is one of the most sought-after makeup artists in Singapore. Her work is not only the perfect display of glamorous beauty, but also the characteristic emphasis of personal integrity. 国际获奖化妆师Grace 老师是一位资深电视媒体化妆师。她才华横溢,对色彩和美有着浓厚的时尚触觉。她曾参加国际化妆比赛获得多个金奖及化妆和造型总冠军,多年来, 她有着中国以及新加坡电视台化妆团队的宝贵工作经验,她的化妆技术一直以来深受新传媒众多著名艺人认可。她也曾被新加坡电视台选派, 在重要政治活动中为新加坡总统化妆。她多才多艺,同时也是新加坡沙漠玫瑰肚皮舞的肚皮舞老师和明星表演员。
Become a professional makeup artist through
Grace's intensive makeup courses!
Experience sharing and personal guidiance on makeup basics and tips!
国际获奖化妆造型师分享多年媒体化妆造型经验
瞬间掌握技巧精髓,加入我们的化妆课程,
完成从菜鸟到美妆达人的完美蜕变!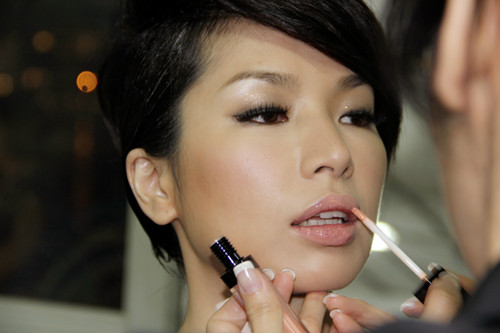 (Grace makeup for Mediacorp TV Celebrity Lin You Yi
Grace 老师为电视著名艺人林有懿化妆)